Primary Schools For Africa Society
Primary Schools For Africa Society (PSFA) is a Canadian Registered Charity (BN 829997113RR0001) that funds and organizes the research, design and building of primary schools in Africa and is currently focusing on the country of Tanzania.
New schools are needed in all regions of Tanzania, and since the government lacks sufficient funds for new school construction to meet the education needs of the country's children, the work of NGO's (non-government organizations) is welcomed.
The organization was founded in November 2010 by Alan Roy, a practicing Architect in Victoria, BC, Canada.
Primary Schools For Africa Society (PSFA) works with local Tanzanian benefactors, Project Managers and District Education Officers for their school building projects to determine the most urgent projects and provide necessary documentation to the Tanzanian Ministry of Education for approvals to construct and register the schools.
Primary Schools For Africa Society (PSFA) designs and manages the construction of the new schools from its Victoria office in liaison with the Tanzanian local Project Administrator and Project Managers through all phases of the projects; applications for approvals, site procurement, site layout and building design based on user requirements, project bidding, building construction, and school furnishings and supplies as required.
Primary Schools For Africa Society's (PSFA) members and executive team include an architect and two engineers that have many years of project experience in all aspects of building design and construction to ensure proper bidding, construction administration, construction quality and cost control. Construction materials used in all projects are durable to ensure a minimum life span of 50 years; concrete slab floors, concrete post and beam/concrete block infill walls, wood roof framing, sheet metal roofing, metal framed windows, solid wood doors and frames and plaster and wood finishes. All schools are provided with washrooms with flushing fixtures draining to septic systems. Water is provided either from existing local pressurized piping or where possible, drilled wells, and in the worst case, from elevated hand filled storage tanks.
"The work of our charity has changed my life to a more global humanitarian focus. I have been fortunate and delighted to meet many like-minded individuals who share my passion and who have contributed generously to our projects. Our fundraising activities ensure that the accent is on "fun" for both volunteers and donors. They become partners in our projects through various activities such as our "Climb For Classrooms" and our "Coins For Classrooms" initiatives that can result in a wonderful life-changing experience for them, as it has for me. So please don't hesitate to contact us if you want to get involved"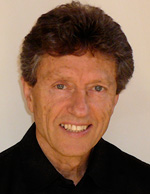 ~ Alan Roy – Founder of Primary Schools For Africa