Cheque
Please make cheque payable to "Primary Schools For Africa" and send to:
Primary Schools For Africa Society, 3301 Wordsworth Street, Victoria, BC, V8P 4B9
Credit Card
Please visit Canada Helps using the link below to make a donation by credit card.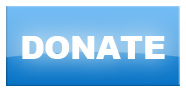 Please be aware when paying by credit card that 4% of your donation goes to our Canada Helps administration organization. Sending a cheque is preferred as 100% of your donation will go to the charity.
Tax Receipt
A tax receipt will be provided for all donations of $20 or greater.
Thank You!
On behalf of the children of Africa whose lives will change dramatically because of your help…THANK YOU!